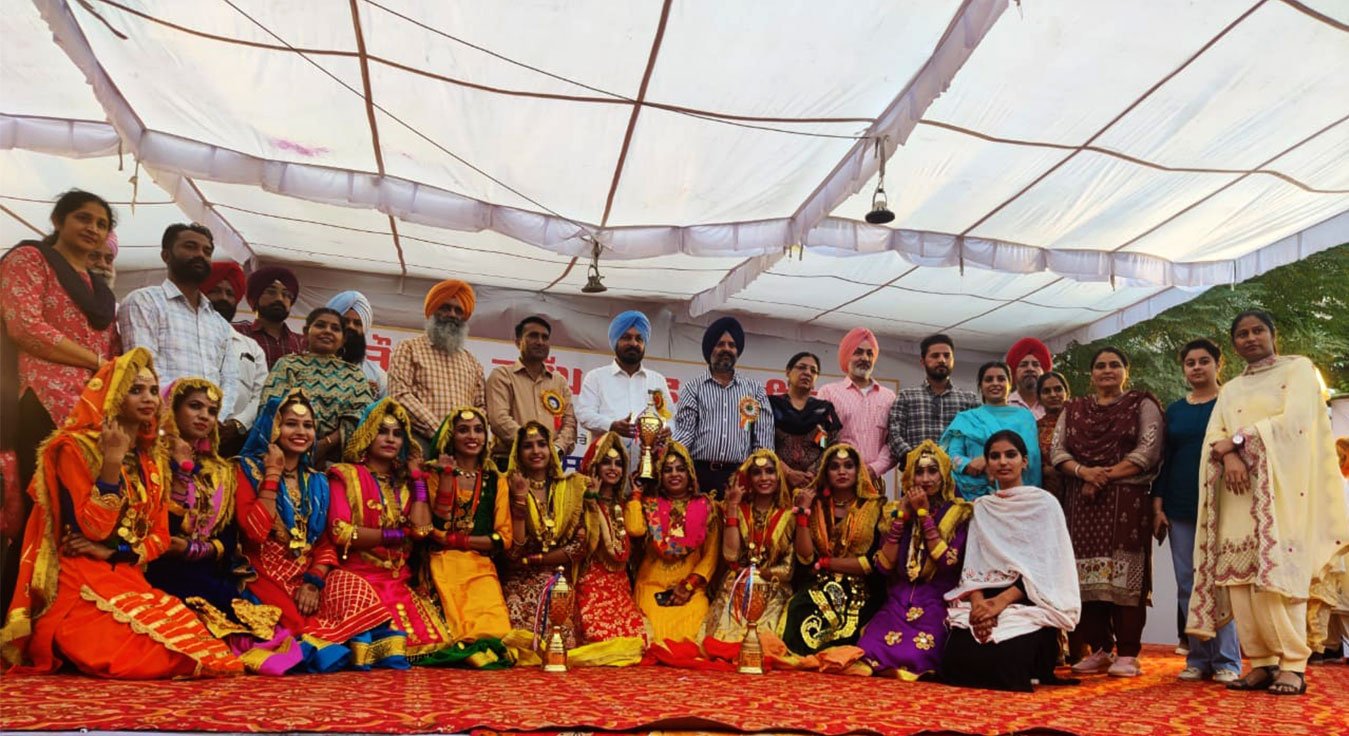 About Us
Welcome to S.D. Kanya Mahavidyala, Mansa
54 years ago today, some enthusiastic visionary and missionary spirited personalities of Mansa ventured to open an educational institute for the education of girls under the chairmanship of Late Shri Ruldu Ram Ji. In 1969, this institution was started as a small college, but due to the courage and perseverance of Sanatan Dharmis, it has grown to become a leading institution in this backward area. This institute is recognized by Punjabi University, Patiala and also has the facility of 95% Grant in Aid Scheme of Punjab Government. This organization is UGC. Recognized under Acts 2 and 12.
The current president of the college committee, Eng. With the support of Vinod Kumar Jindal and the entire committee, the college...
It is a matter of honour for me that I have been a student of this college. I am glad to announce that the college provided me with ample opportunities during the course of 3 years to learn from highly educated and skilled teachers who always motivated all the students to achieve their goals . Moreover, the college is equipped with all modern amenities but during my college days, I got highly impressed by the college library where I used to sit and spend maximum hours. The peaceful atmosphere of the library helped me to concentrate on my studies and equally contributed in widening my horizon. It was really a great experience to be part of this college.
Khushi (2019-22)
I loved my time spent on campus. The college provides a space for girls to enjoy their student life to the fullest. The cultural events organised in the college cater to the present needs of the society. The library has always been my comfort place for peace and contentment. The influence of Dr. Madhu Sharma is invaluable. It is always a great pleasure learning from her. She helped me in shaping my character and giving direction to my life. I'm also thankful to ma'am Rita Singla who is an incredible teacher and taught maths with great ease that made students feel confident about the subject. I would always be grateful to the teachers and the college for their contribution in my life.
Mehak Charaya (2018-21)
Teaching faculty is good. Mostly teachers are Ph.D. Experienced teachers. Proper Practical assignment and Seminars also conducted by teachers to boost confidence of students. This college is good for girls hailing from conservative background. Infrastructure is too good. The faculty is also very supportive.
Love Prakash (2018-21)
The stated mission of S.D. Kanya Mahavidyala is to: Empower women to assume leadership roles in a globalised, rapidly changing, technology-based nation and world. The college emphasize the power of collaboration, harmony and conflict resolution in the attainment of goals. I would like to thank Dr. Madhu Sharma whose passion for education is highly infectious. Her patience, kindness and understanding have helped me grow and succeed in ways that I never thought possible. I am also indebted to Dr. Kiran Bansal & ma'am Babita Monga under whose mentorship I was able to hone my communication skills.
Muskaan Hans (2018-21)
Studying at this prestigious college has been an amazing experience. The campus is vibrant, inclusive and provides a stimulating environment for learning. The faculty is also very supportive and has a great reputation for academic excellence. I am thankful to Dr. Jyoti Bala who always strived to make classroom more engaging through various learning activities.
Muskanpreet Kaur (2018-21)
S.D. KANYA MAHAVIDYALA is the milestone of women education, one of the best colleges for knowledge and learning. This institution provide us Library, FD, Home Science and Computer Labs, music room, canteen and gymnasium facility too.We have faculties, who are educated, knowledgeable and experienced. They not only boosted my confidence but also has shaped my personality. My special thanks is to Dr. Madhu Sharma, Prof. Rita Singla and Prof. Simmy Bansal who always motivated me to participate in various competitions. As a result I got good positions in different competitions like short story telling, poetry, painting, slogan writing and in the game of chess. I had also attended one-day and seven-day camps of NSS. They arrange lots of grooming activities such as debates, quiz competitions, seminars etc.
Harshita Rani (2017-2020)
I have graduated from this institute and it's been a great experience. The teachers here teach amicably and address the concerns of the students. The college provides a bunch of co-curricular activities that help in all over development of the students.
Harvinder Kaur (2016-19)
The college offers a well-rounded education, combining academic excellence with extracurricular activities and a supportive learning environment. It is an ideal institution for women seeking quality education and personal growth.
Simran Khatri (2016-19)
College stands as a shining example of an educational institution that empowers women and equips them with the skills and knowledge needed to excel in their chosen fields. Its commitment to academic excellence, empowering environment, wide range of co-curricular activities, modern infrastructure, and strong career guidance make it an ideal choice for girls aspiring to achieve their dreams. Girls College truly nurtures and empowers young women, making a lasting impact on their lives and society as a whole.
Mehak Hans (2009-2012)
The college provides a friendly environment to the students. I was an NCC cadet in which I attended many national camps which helped me grow as an individual. The teacher who influenced me most was Prof. Sheela Singla ma'am. She encouraged me to give my best. I'd always be indebted to my teachers and this college for the support.
Reeta Rani (1995-98)
The college aims at providing quality education to women and preparing them for better future. Teachers are very dedicated. Classrooms are spacious and library has a wide range of books. I am eternally grateful to Madhu Sharma ma'am who had an everlasting impact on me.
Sureshtha Rani (1994-99)
It was a wonderful college. All the teachers were very helpful and kind. I have learned a lot from them and I am really thankful to everyone for supporting me. Being the first women college it paved a path for all the girls who are willing to study and achieve success in life.
Punam Hans (1986-89)